This blog is changing to become what it really is. A blog about my brew days, beer projects, and other nerdy things. Below are the social media sites I have supporting my beer habit. Facebook is for short posts, Instagram for quick photos, and Untappd to track the beers I've had.
Brewing Processes
Brewing Tools
Brewing Posts
Other Nerdy Things
Occasionally I might share make a post about our lives, family, and friends.
On Tap at Home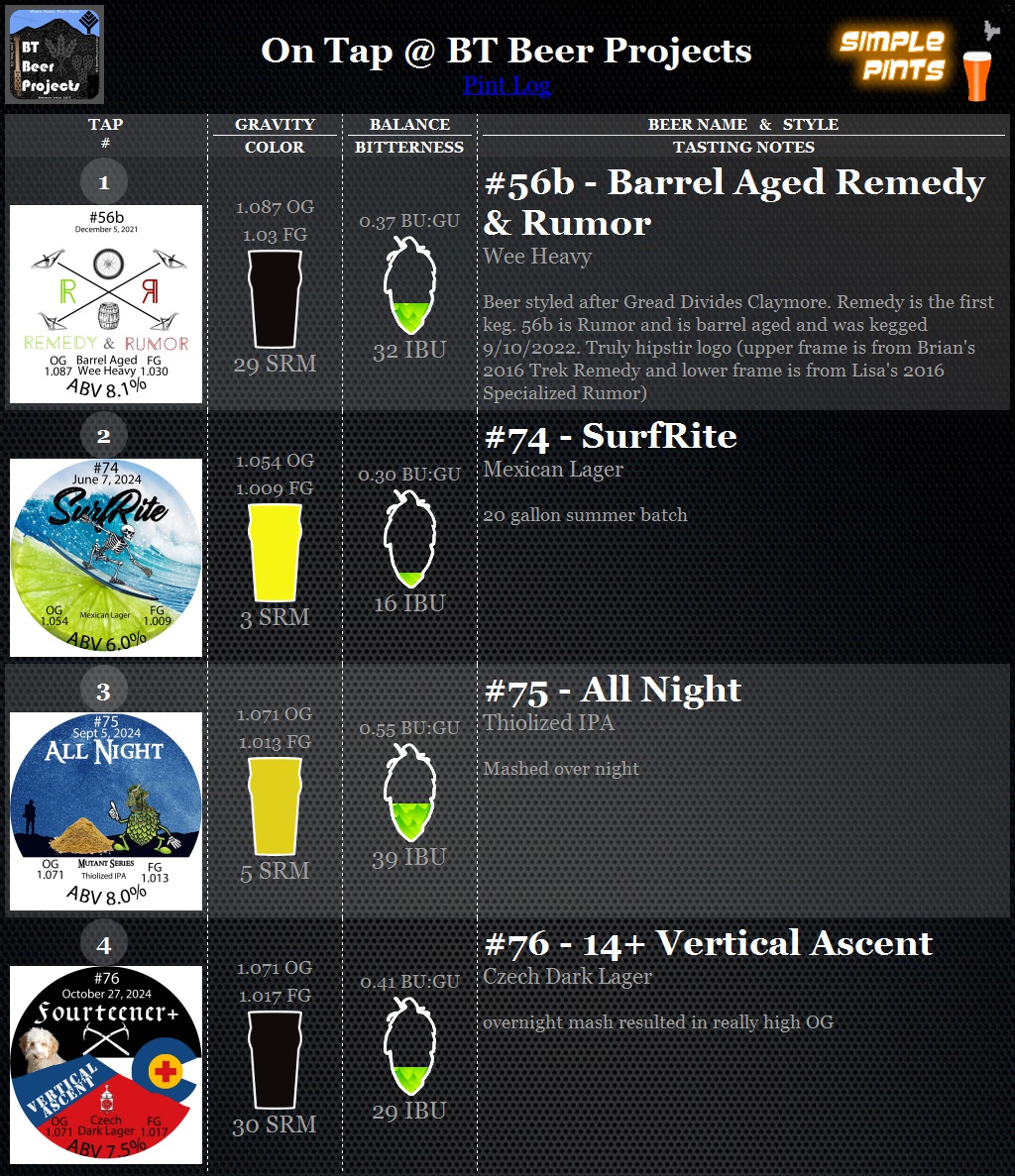 Social Media
This error message is only visible to WordPress admins
Error: The account for needs to be reconnected.
Due to recent Instagram platform changes this Instagram account needs to be reconnected in order to continue updating. Reconnect on plugin Settings page
I use Untapped to keep track of the different beers that I've had. For the most part I only check in a beer the first time I've had it.