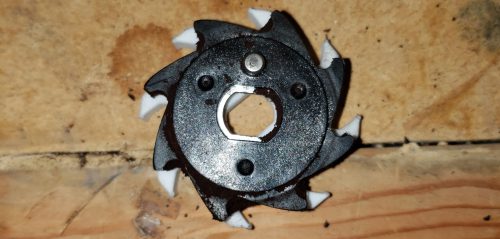 Our Breville BCG800XL coffee grinder started jamming up and we love/need our coffee grinder. After a bit of searching I came across a website indicating that an internal part can wear down over time. I think we have had our grinder for 10+ years so this seemed like the most likely cause. I bought a new 3D printed part and followed the directions from Ben's instructions and I'm happy to say we are back in business. Thank you so much to the work out into the directions and 3D part.
https://www.ifixit.com/Guide/BCG800XL+Grinder+Jamming+due+to+Worn+Impeller/62905
An image of the worn down part sitting on top of the 3D printed part.